Let Urbane Cyclist's team of experts guide you through the endeavour of getting great gifts for the cyclist in your life!
The cold winds are blowing, there is snow on the ground, the birds have flown south, and that can only mean one thing. That time of year has descended upon us once again. The one where folks from every corner of your life start asking you, "What gift do you want this year?". Worse still, you have to figure out what you're going to get for all the cyclists in your life! 
I always find it difficult to immediately summon to mind a covetable item that lies comfortably in the price range of the question-asker, but with our convenient gift guide, you're receiving the greatest gift of all: A handy little cheat sheet!
Let our team help you get what you want this year, or find the perfect gift for that special cyclist in your life!
⎯⎯⎯⎯⎯⎯⎯⎯⎯⎯⎯⎯
Adam's Picks
Qualification: Parts Breaker / Bike Fitter
Adam Lu is our bike fitting expert here, and his picks are all designed to give you the comfiest, most ergonomic possible ride, with reliable parts that will last you a long time.
Kask Mojito 3 - "I'm in love with this helmet - the low profile, the wider fit, the protection it offers, the ventilation, and the colors it comes in; this helmet ticks off all the boxes for me. I'm always excited to strap this helmet on for my commute or group ride and I'm just straight up having a good time with it."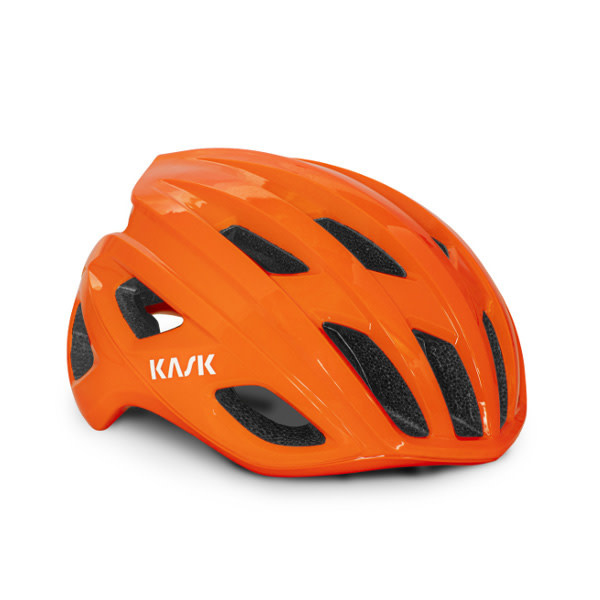 Izumi Jet Black Chain - "I break way too much stuff. Although I have yet the snap a chain, I can rest assured that this one will last. Also, it looks great and finishes up track/ fixed builds really nicely."
Fizik Tempo Argo saddle - "This is the saddle that made me actually start enjoying road cycling (my first saddle also may have been a little too narrow). It comes in two different widths with a massive pressure relief channel that's there to support you when you're dropping the hammer. Luckily, this saddle is also part of our demo fleet, meaning that you (or that special someone) can try out the saddle and see if it works for you before you pull the trigger on it!"
⎯⎯⎯⎯
Brenden's Picks
Qualification: Parts Master
Brenden is the big brain behind the counter at the parts desk, with immediate answers to all your highly-specific questions. For the cyclist in your life who wants to grow up to be like him someday, here are his suggestions.
"With the parts shortage looking like it won't end for another season or two at a minimum, the best gift for any cyclist is the ability to change their chain at home! As chains wear they cause all the other drivetrain components to wear with it, and replacing a chain is much easier than replacing the whole drivetrain. The best single tool to save money and keep your bike on the road is a chain checker, like the Pedro's Chain Checker Plus II.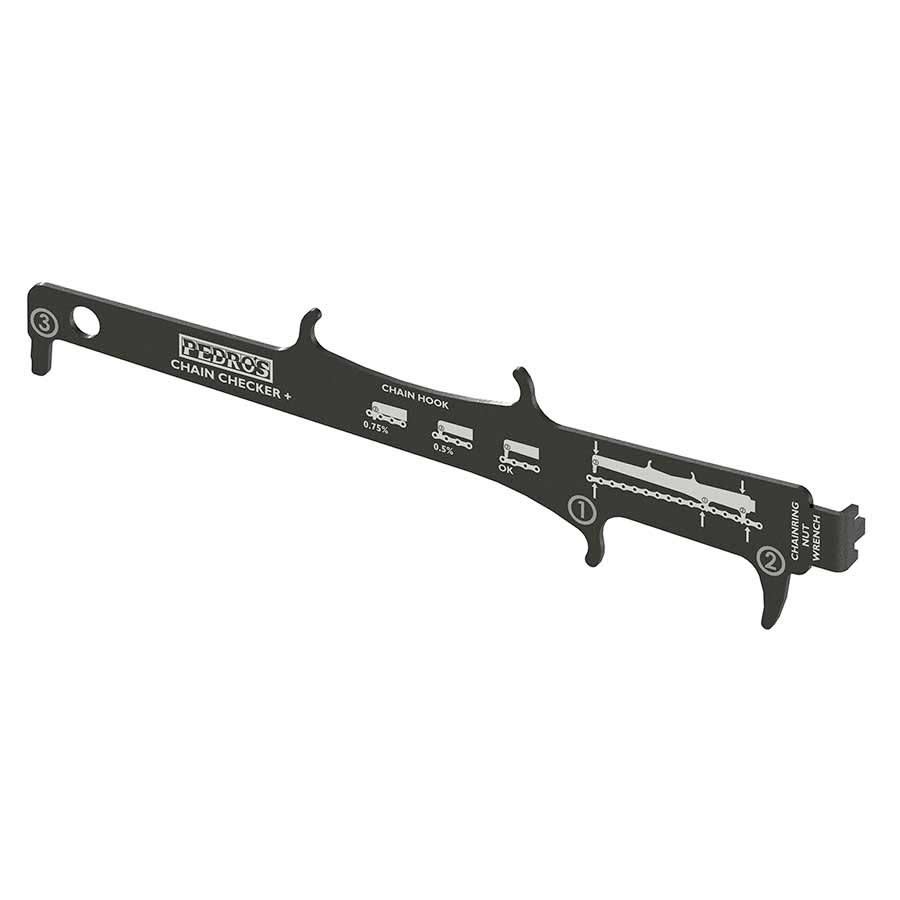 "Just drop it in your chain, and when you're getting to 0.5% wear it's time to book an appointment with our service department to get a new chain installed. This tool has saved me hundreds of dollars in parts over the years!

"If you want to try installing chains at home you'll need a chain tool to size the chain, and masterlink pliers can make for a much simpler and faster install. The more enterprising home mechanics can find all the tools they need to replace their chain, and more, in Park Tool's SK-4 Home Mechanic Kit as well as a manual to guide them through simple bike repairs."
⎯⎯⎯⎯
Owen's Picks
Qualification: Snack Savant / Shop Dad
Owen is one of our worker-owners here at Urbane, and also has highly specific answers for any niche question! For every level of friendship, he's got suggestions for you.
Arundel Looney Bin Bottle Cage - Secret Santa Level.
This bottle cage is the best all-rounder gift. You could know nothing about your recipient other than they like bikes, and this would be an appropriate gift. It's handy on any bike, and has the capacity to carry most beverages, from a small can of "soda" to a large 750 ml glass bottle of "soda".
Blackburn Grid 2'Fer Light - Ride Buddy Level.
Help your ride buddies stay visible through the long winter nights and early sunsets with the Grid 2'Fer! You can use it as both a 175 lumen front light AND as a 55 lumen back light with a simple double click of the power button. You can also clip it to your bag or belt and stay well lit for up to 25 hours!
Limited Edition Ortlieb Bike Packing Set - BFF (Bike Friend Forever) Level.
For the cyclist in your life that lives for exclusive, limited edition drops, there are only 20 of these limited edition sets in Canada, and only 1050 worldwide. The set comes as a trip with a 16.5L seat pack, a 4L frame bag, and a 9L handlebar bag. The purple, teal, and orange colour combo is distinctive and fashionable, making your touring ride distinguishable even from a distance!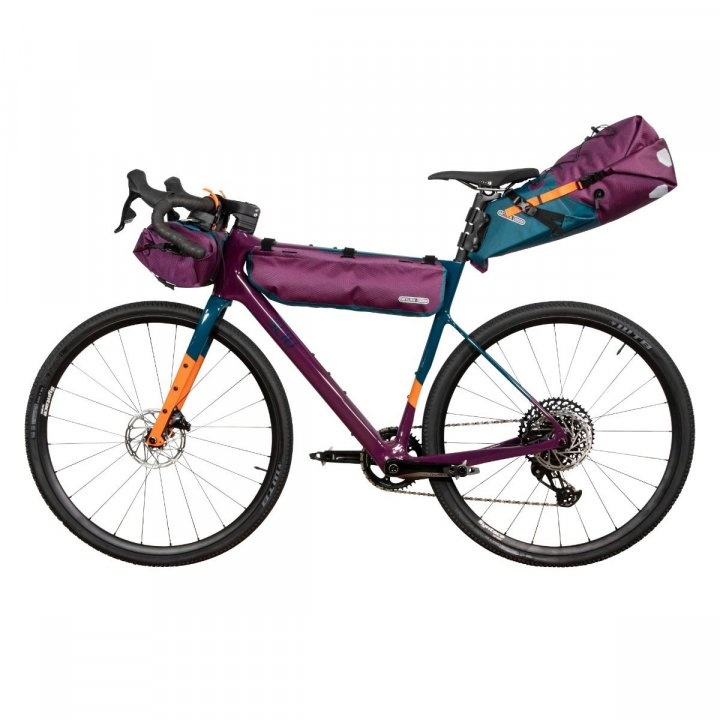 ⎯⎯⎯⎯
Sasha's Picks
Qualification: Trendsetter / Lead Mechanic
Sasha is our lead mechanic, and also a super stylish rider! His suggestions are great for the cyclist who's looking for the optimal ride without the trial and error involved in figuring it out for themself.
Fizik Terra Argo X3 - "After years of only being able to ride comfortably on leather Brooks saddles, I've switched to the Fizik Terra Argo x3 which comes in 150 mm and 160 mm widths ie almost as wide and flat as a Brooks but without the weight and maintenance needs."
Ergon GP1 Grips - "Ergon grips have found their way to every single one of my bikes at this point. They just work and are comfy, not much else to say."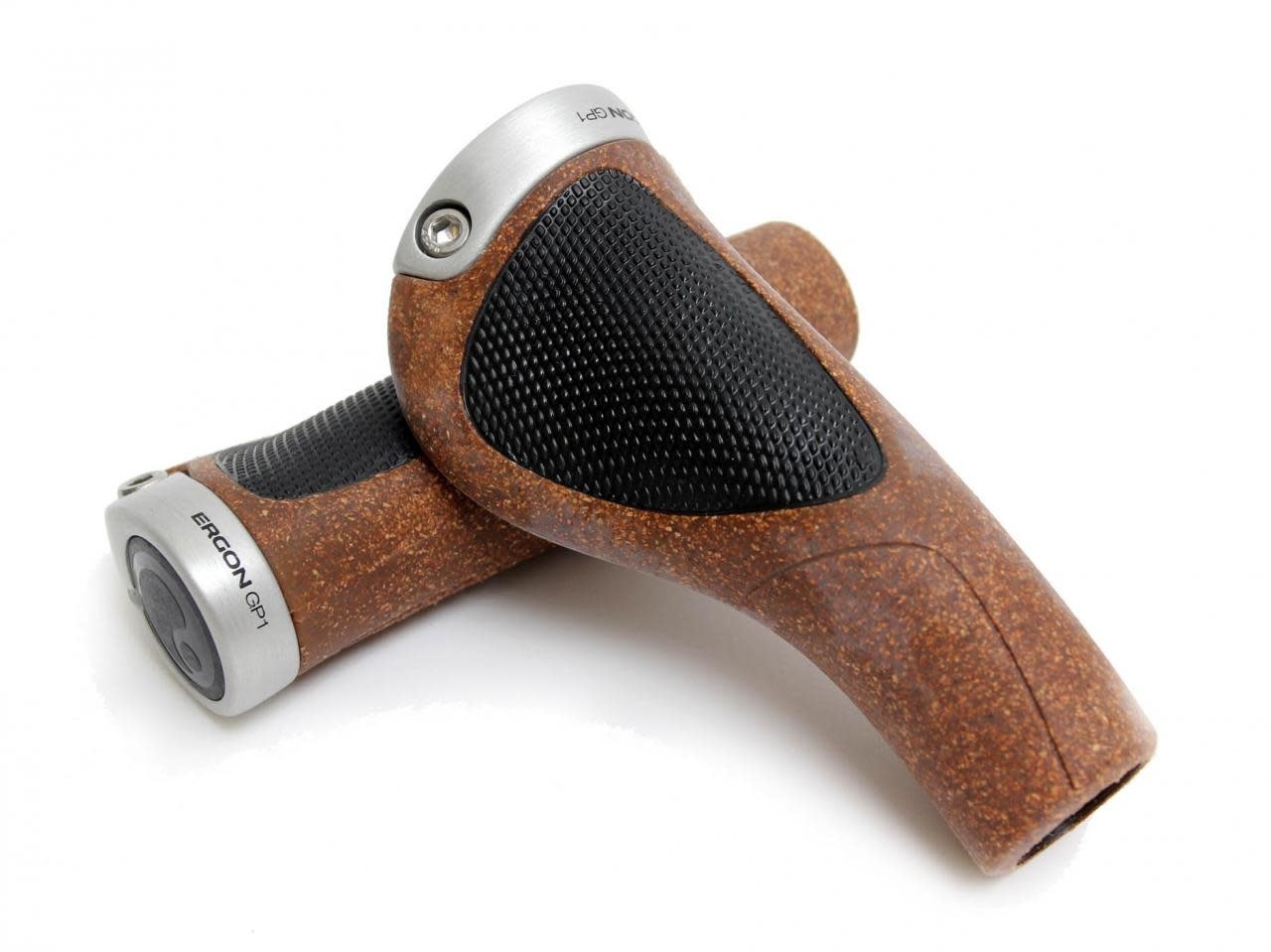 Colourful Cable Housing - "I like to add a splash of colour to my bikes, it feels nice to see a little custom touch when you're riding. You can have a flashy rear hub, but how often do you actually see that while riding? While not the easiest gift to give directly, a gift card to Urbane would be a good starting point to refresh the cabling on a bike."
⎯⎯⎯⎯
Sumbal's Picks
Qualification: Gift-giving genius / Parts Minion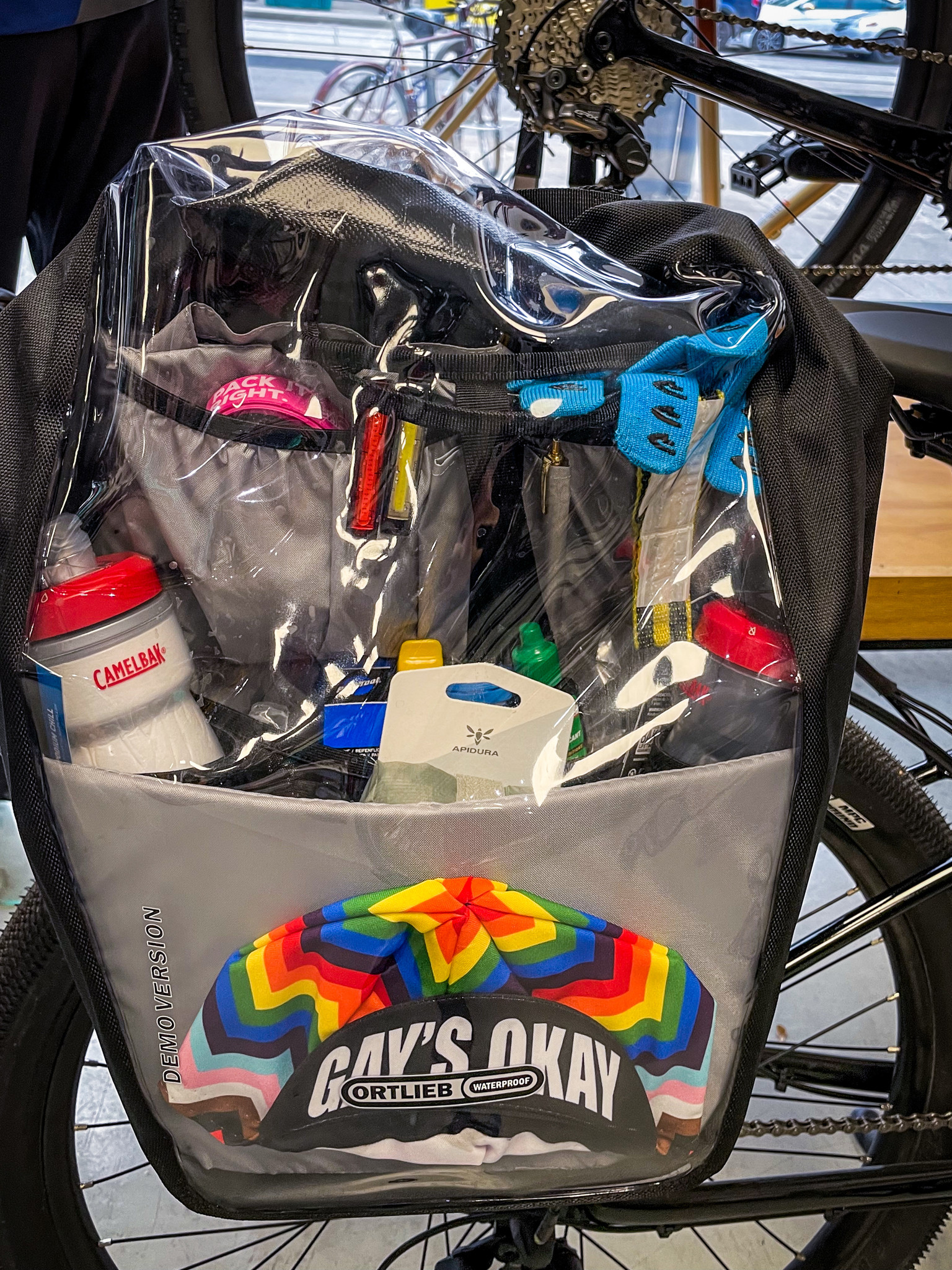 Sumbal is our web and fulfillment expert, with tons of sales knowledge too! For the bike commuter in your life, we have THE ULTIMATE GIFT! Sumbal has assembled all her favourite things from the shop into a functional (and fashionable!) Ortlieb bag. Come by the shop to check out everything inside, pick the right size for you, and get the specific details on every little thing!
Ortlieb Bags - Waterproof, highly durable bags, made in Germany with a five year manufacturer's warranty. The ultimate bag for the commuter.
Other Mysterious Gifts - Come find out for yourself!
⎯⎯⎯⎯
Veronica's Picks 
Qualification: Shop Newbie / Overequipped Casual Rider
That's me! I'm an Urbane newbie, casual cruiser, bike commuter, and an appreciator of an all-day-long, chilled out ride around town. For the relaxed rider that's looking to stay well-equipped at all times, here are my picks.
Park Tool Bottle Opener - No matter the skill level of the mechanic, there's always room on a workbench or toolboard for this little guy. Park Tools expressed their engineers' skillset to their peak with the ergonomic design and handle weight on this bottle opener. It's affordable and cheeky!
Atwater Forager Feedbag - If you're reading this and looking for a gift for me, my favourite colourway for the Atwater Forager Feedbag is Splatter. This dreamy cockpit bag has the capacity for 18 oz of whatever it is you want to take on the road with you. For me, that's a small disposable camera to document my journey, but it could ALSO be some snacks, extra tubes, and sunscreen, so you can responsibly reapply on the go!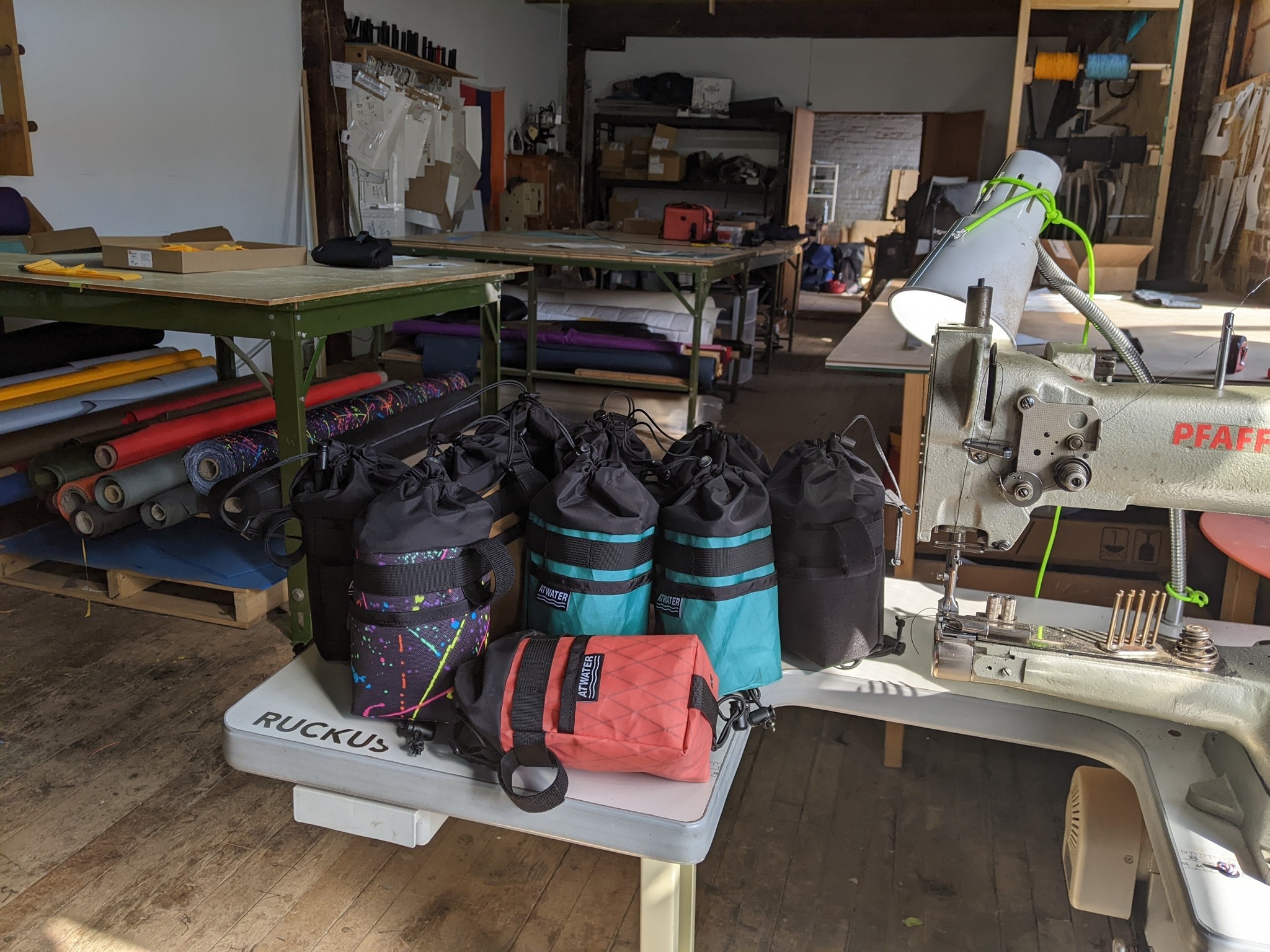 Cleverhood Rover Rain Cape - Rainy-day rides can be a total bummer, but they don't have to be! With a raincoat on, you might find that the water runs right off your raincoat and pours directly onto your lap, and into your shoes. Cleverhood ponchos keep everything underneath totally dry, while channeling the water away from you! It also allows everything underneath to get a bit of air and breathe a bit better than inside a raincoat. The belt and thumb-loops mean that even with your hands on the handlebars, the cape stays where it ought to. There are also reflective accents for good visibility!
⎯⎯⎯⎯⎯⎯⎯⎯⎯⎯⎯⎯⎯⎯⎯
There you have it, the definitive guide to cycling-savvy holiday shopping! Get the cyclists in your life gifts they'll be sure to actually use and cherish, while also making sure they think of you every time they're riding.
Here's a handy list of every item mentioned in the gift guide:
For the ergonomically-conscious rider:
For the (aspiring) mechanical expert:
For every level of friendship:
For the stylish rider:
For the commuter:
For the casual rider:
- Veronica Ing