No more bad bike gifts!
Having worked in the cycling industry for nearly 10 years, and 9 holiday seasons in that timeline, you betchya' I've gotten some pretty bad bike related gifts. It's not like I'm ungrateful - I swear! But as a lover of good cycling gear and a year-round rider, there are so many things I would love to be gifted over bike tea towels, bike key chains, bike wine holders, bike doormats, and other unpractical consumer goods. If your loved one loves bikes, show them that you care with things that they'll actually use and enjoy.
So, what's the key to your cyclist's heart? I have polled our diverse group of staff gear nerds who have thoughts. You're welcome, and also, I'm sorry:
Brenden's Picks. Qualification: Parts Master
"With the parts shortage looking like it won't end for another season or two at a minimum, the best gift for any cyclist is the ability to change their chain at home! As chains wear they cause all the other drivetrain components to wear with it, and replacing a chain is much easier than replacing the whole drivetrain. The best single tool to save money and keep your bike on the road is a chain checker, like the
Icetoolz 62C4 Stainless Steel Go / No-go Chain Checker.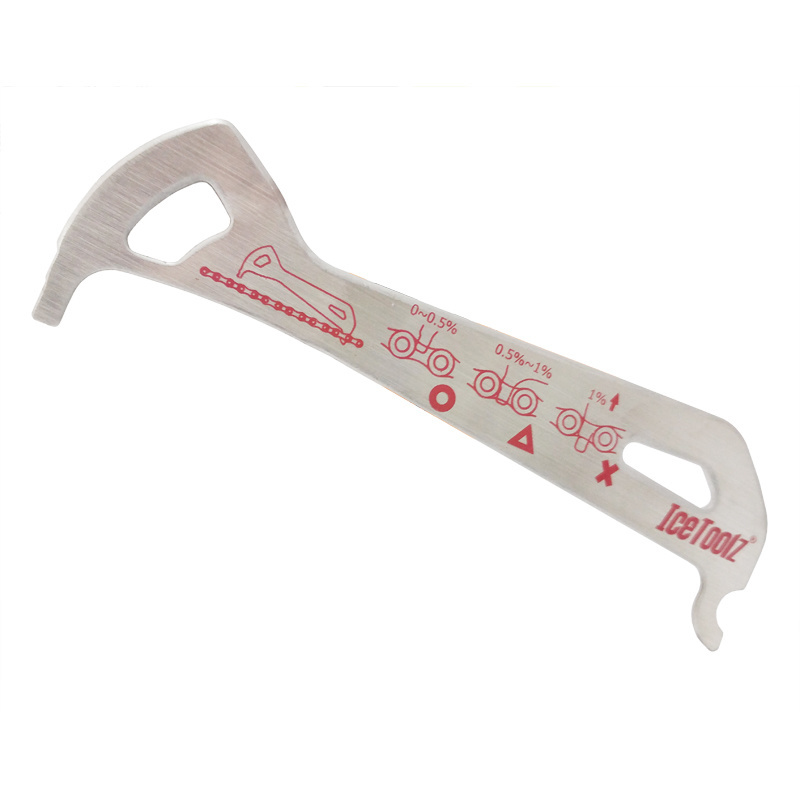 Just drop it in your chain, and when you're getting to 0.5% wear it's time to book an
appointment with our service department
to get a new chain installed. This $24.00 tool has saved me hundreds of dollars in parts over the years!
If you want to try installing chains at home you'll need a
chain tool
to size the chain, and
masterlink pliers
can make for a much simpler and faster install. The more enterprising home mechanics can find all the tools they need to replace their chain, and more, in
Park Tool's SK-4 Home Mechanic Kit
as well as a manual to guide them through simple bike repairs."
Reba's Picks. Qualification: Lifer
As a former bike messenger, lifetime bike industry expert and super commuter, Reba's wish list is practical and ready to help you get through the winter like a pro. 
Continental Contact Spike Winter Tire 120 studs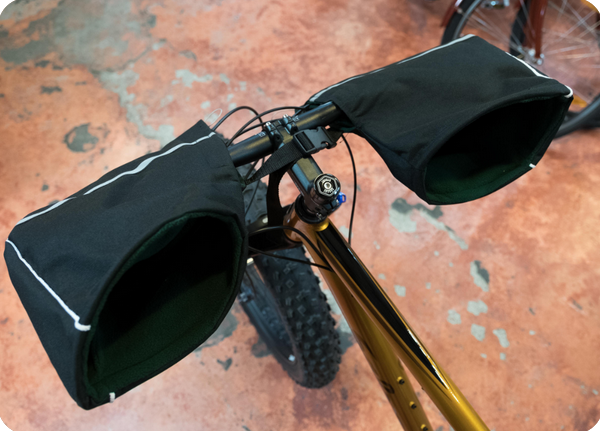 Sasha's Picks. Qualification: Trendsetter
Quick pick: Arundel Adjustable Looney Bin bottle cage for carrying any size coffee mug / large bottle of bubbly water / the occasional jar of tahini. For a classier look, the Velo Orange Mojave cage with a Pack It Right works as well.
Zach's Picks. Qualification: Roadie!
The
Apidura Musette
is what Zach wishes someone would have given him for a gift. He bought it for himself instead! Zach uses the Musette to do groceries in his road kit, it even packs up small enough to fit in a small saddle bag. And if you need to know, it's 55 grams.
Runner up for Zach is the
Continental Grand Prix Four Season tires
. They're the gold standard of winter road cycling! These provide great handling for all season cycling for folks who don't have the tire clearance - 23 and 25c. Tight.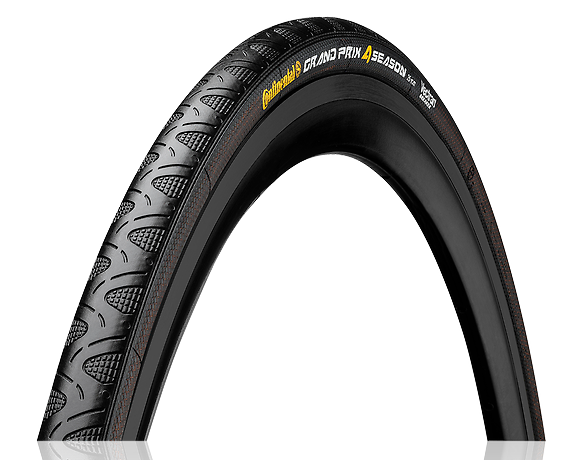 Gabe's Picks. Qualification: Hype Beast!
Continental Grand Prix Urban Tires:
An awesome tire option for speedy commuting and road touring, the GP Urban combines Conti's race-day Black Chilli compound and PolyX Breaker lining to create a fast rolling and puncture resistant tire. They are only available in a 700x35mm size which is an ideal middle ground for ripping around town and handling the potholes and streetcar tracks lining Toronto's streets. The higher volume also means you can run your tires at a lower PSI without having to worry about getting a pinch flat while also making the ride more forgiving. If you're looking for a way to make your city/road bike faster and more comfortable, look no further!
Crane E-Ne Bell:
The perfect stocking stuffer for the avid cyclist in your life! The Crane E-ne bell features an elegant dome design with a cheerful ding that isn't too abrasive but will definitely get people's attention. It has a range of colour choices and a versatile attachment mechanism which allows it to fit to any bars between 22.2mm and 31.8mm. A high quality bell is an often overlooked cycling accessory but it's super important that your ability to communicate with other road users is consistent and reliable!
Smith Network Helmet:
It is with good reason that the Network is the shop favourite helmet around here. It's low profile and comfortable design looks great for everyday commuting while also being stylish enough to go well with your tightest fitting lycra. Their AirEvac ventilation slots even integrate with all of Smith's eyewear offerings. The Koroyd protection system also allows for the helmet to be very lightweight and ventilated without losing out on any of its impact protection. The colourways are super stylish, but it's definitely all about Get Wild. Get Wild 4 lyfe.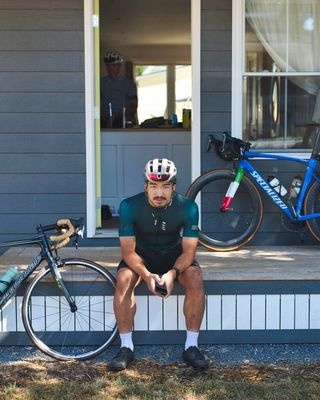 Owen's Picks. Qualification: Snack Savant / Shop Dad

Best all around gift for any bike? The
Revelate Designs Feedbag
is great for performance driven cyclists or just scootin' around town with snacks or hydration close at hand. I love using this as my general purpose bike "pocket". Anything you want easy access of while riding, put it here! These work great to quickly access a phone or a small point and shoot camera while on the bike.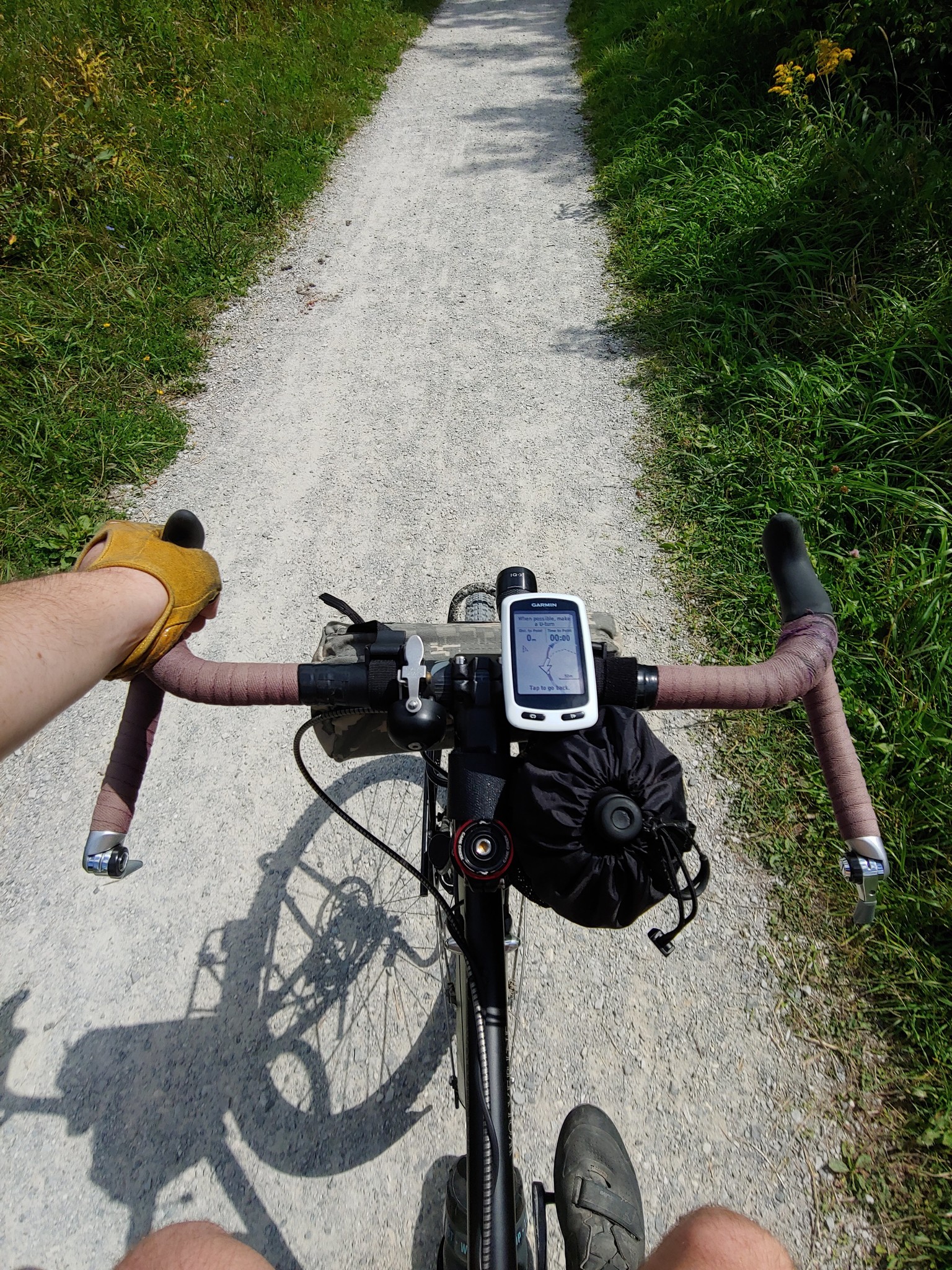 *Shameless self promo warning* - Can't go wrong with the
Classic Urbane Cyclist Glitch Cap
-show your love for *my design* and your support of the co-operative business model!
Treat Yo'self to some of the best lube/rust inhibitor you can get-
Boesheild t9
. I spray this inside my frames to protect against rust and corrosion but its not just for bikes - I use this on all my woodworking tools to protect them against rust too. Anyone who is handy/has tools/has "dad" vibes will love this. Also available in a "
squeeze bottle
" specifically for your bike chain.
Soak Wash
is made in Canada, without harsh chemicals and is great for cyclists. Perfect for hand washing your fancy kit/helmet and gear but also great for handling any delicate clothing or sweaters!
For easy "on the bike" snacking I love
Clif Shot Bloks
! Some have caffeine, so these are great if you are trying to go all day. Only problem is they are tasty enough you might be tempted to snack on 'em before you go riding! 
SAM'S PICKS. Qualification: The Person Writing this Blog.
Things I buy for myself (or please give me for Hanukkah) are things that I'm really going to use. I see a lot of goods come through the shop, so when I'm buying for me it's all about durability and long-term use.
A stellar new core piece for Winter is the Craft Adv Endur Waterproof Jacket. It's stretchy! You can layer! It's reflective! And waterproof. This is something I can wear on a commute into the shop, or on a longer wintery ride. With toasty nights like the Subzero Zap Tights from Sugoi, and the Defeet Comp Socks it's like, let's go. All of these bits you can wear sport to sport, hiking, biking, skiing, sledding. Good gear is the gift that keeps on giving.
Cute + capable crossover pieces that I have gotten for myself are the Atwater Booty Bag (Coyote X-Pac), the Gay's OK Cycling Cap and, a Sam classic, the Ergon GC1 Grips in Biokork.