Get the lowdown from one of our resident tire nerds about your fall and winter tire needs!
Where the rubber meets the road is a huge factor in a bike's ride quality and probably one of our favourite upgrades for any bike new or old. This is also a great opportunity to increase the dependability of your bike if its your daily mode of transport.
When choosing a tire for fall or winter its also good to consider how you plan to ride. If you don't tend to ride fast mostly on road and you don't rail corners like they do in the Tour you might not need to get overcomplicated.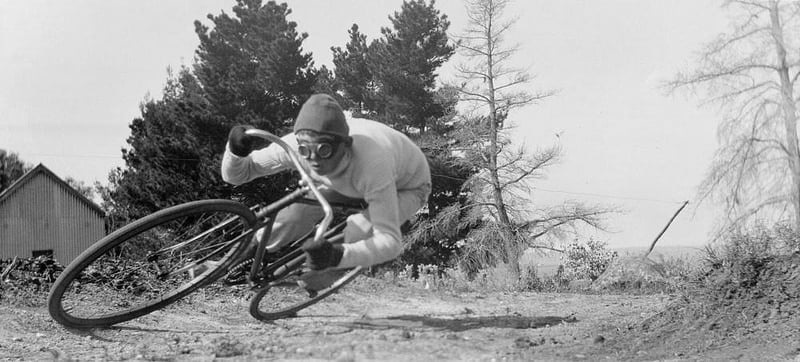 I think fall is one of the best time of years to ride and certainly one of the most beautiful. I hear so many folks say "I'm going to ride until it snows" which to me shows a huge underestimation of how dangerous wet leaves can be! Wet leaves can be just as slick as ice and I've seen them take down even experienced cyclists. First thing to remember is ride according to conditions aka SLOW DOWN if you aren't sure of what lies ahead!

One of our all time favourites and all-time best sellers would be the Schwalbe Marathon. Don't get me wrong- this isn't a light or performance tire. Where this tire shines is it's durability and puncture resistance. The Marathon comes in just about every "standard" size and is an absolute workhorse. If you ride mainly on asphalt (particularly in a city center where we are *blessed* with plentiful road debris and glass) this is likely one of the best possible upgrades you can make. If you want to not think about a your tires for years (even if you store your bike outside)- this is the tire for you. While this tire may be very durable- it's not going to perform well in the absolute worst winter conditions. This is not a winter tire but for an all-arounder/ all-season special it rocks.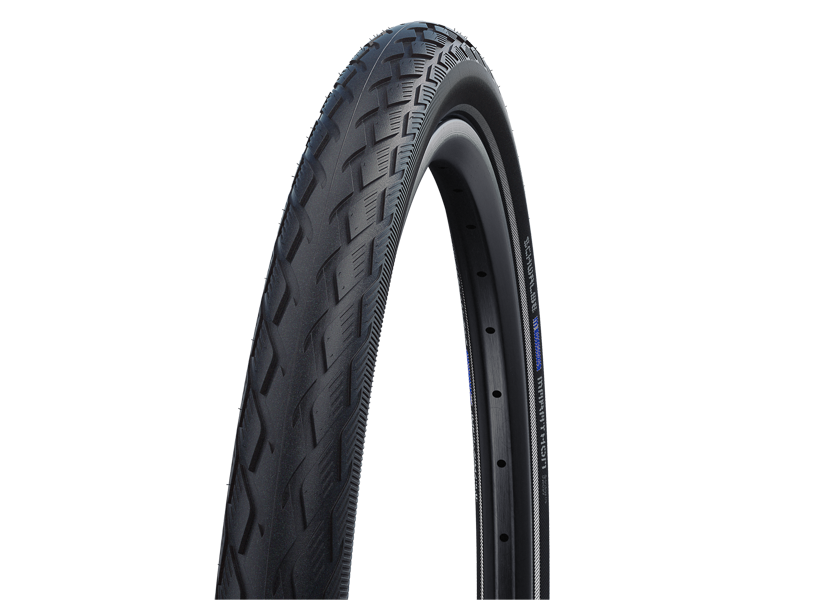 If you think you want something like this but a little more rugged I would strongly suggest the Schwalbe GT 365. Super durable and even more tread so this is effectively a one and done tire! The only downside is a little extra rolling resistance due to the more aggressive tread, but it comes with an even heavier duty casing to protect against the worst debris.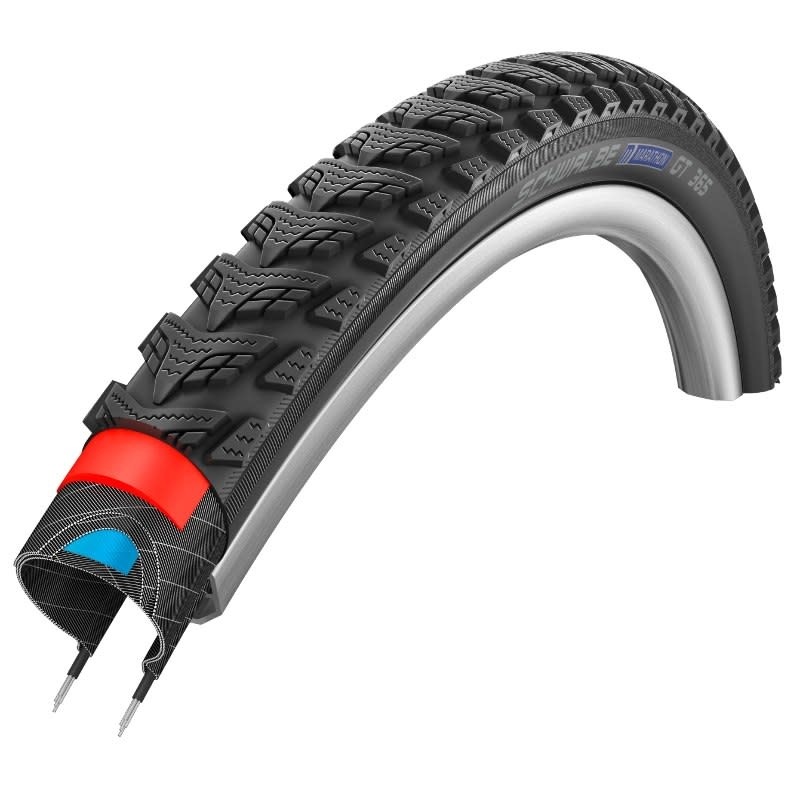 If you want something that performs a little better for mainly pavement I would recommend the Panaracer Pasela PT. This gumwall tire is perfect for a vintage bike restoration. It looks the classic part but has a nice grippy tread that doesn't feel overly sluggish. This tire uses the ProTite puncture protection, and would have a much lighter weight side wall significantly reducing the overall weight of the tire while also giving a nice supple ride quality. Please note we do not stock the basic quality version of this tire only the PT variant.
If you are looking for the "Goldilocks" tire balancing reliability with ride quality you should check these out! (Also available in some 26" and 650b options!)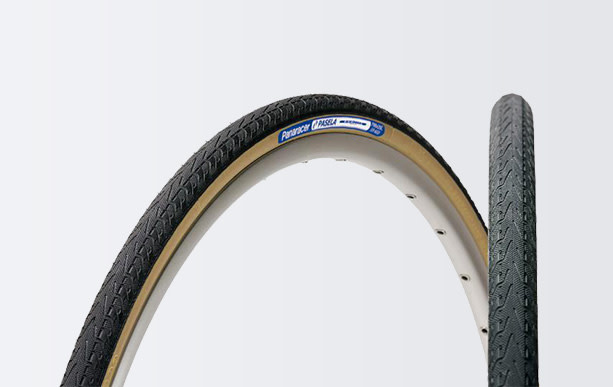 Now...if you want to get something performing a little better or you might want to crush some gravel Kms - tread choice will become a lot more dependent on personal preference. Tires will tend to be lighter, more performance based and many will also be tubeless compatible.
This is where it starts to get a little more complicated! We have a few more factors to look at. I like to look at mixed terrain and gravel tires by considering center thread pattern along with the overall profile (broadly- square vs round shape) and how they relate during transition from center to shoulder tread, along with how this contact patch will changes in this transition.
The logical next step would be something like the Panaracer Gravel King SK+ these have a fairly tight and consistent tread pattern made up of a series of small square and rectangular treads. Overall it has a fairly round profile but the shoulder has a little more edge so it can hook up better on looser/softer ground with leaves (I would call this shape a round profile leaning towards a square edge). If you are cornering on pavement you will find a more aggressive shoulder knob will be a little less stable as it will decrease the contact patch. The benefit on gravel or loose leaves is this more aggressive squared off shoulder will focus your edge and bite in when you need it most. This is a very popular choice with many of our customers and the ride quality is fantastic. This has that same ProTite protection as the Pasela PT above!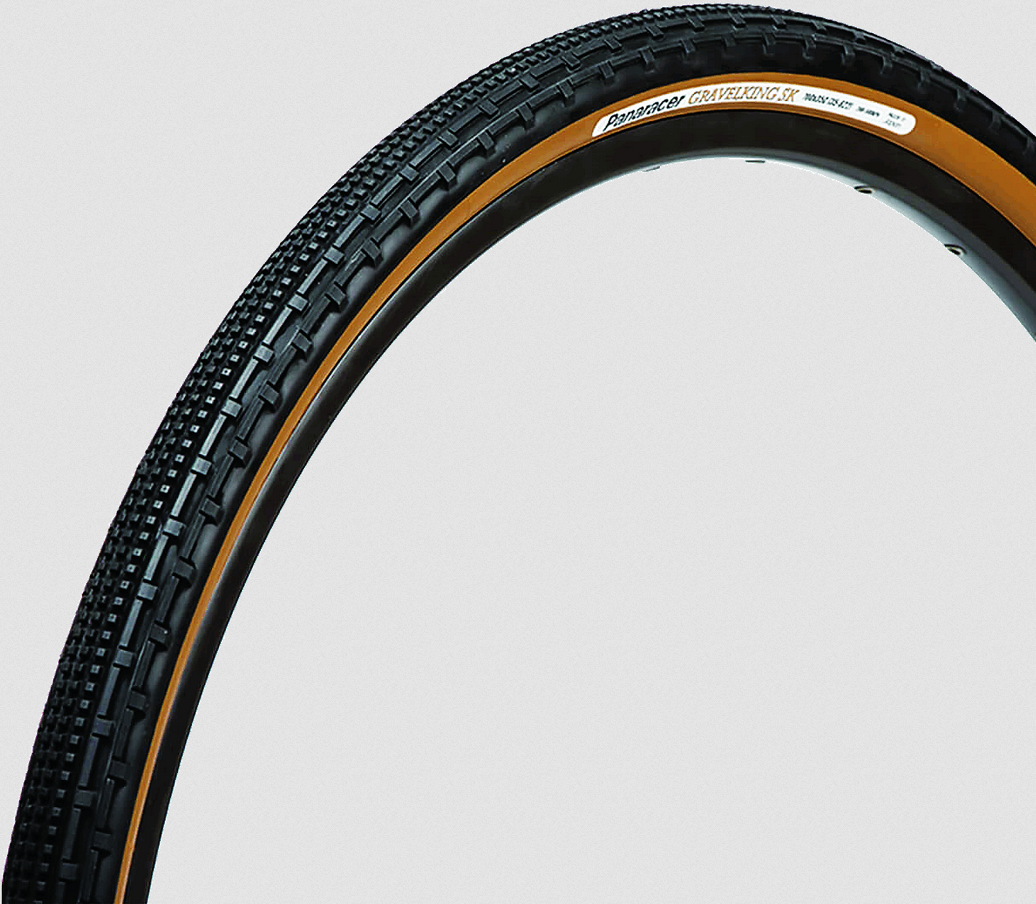 The Vittoria Terreno Zero is an interesting choice if you spend a good deal of time on the road- these have a smooth center section with what I would describe as a "scale" style shoulder tread. Still a natural round feel and progression from center to side but with a little extra grip on the corner. Similarly the Terreno Dry has this "scale" type tread as it's center line with a more square profile and a deeper and wider spade side knobs for a more aggressive bite. Try using a Zero on the rear wheel and a Dry up front to maximize handling and speed on most surfaces!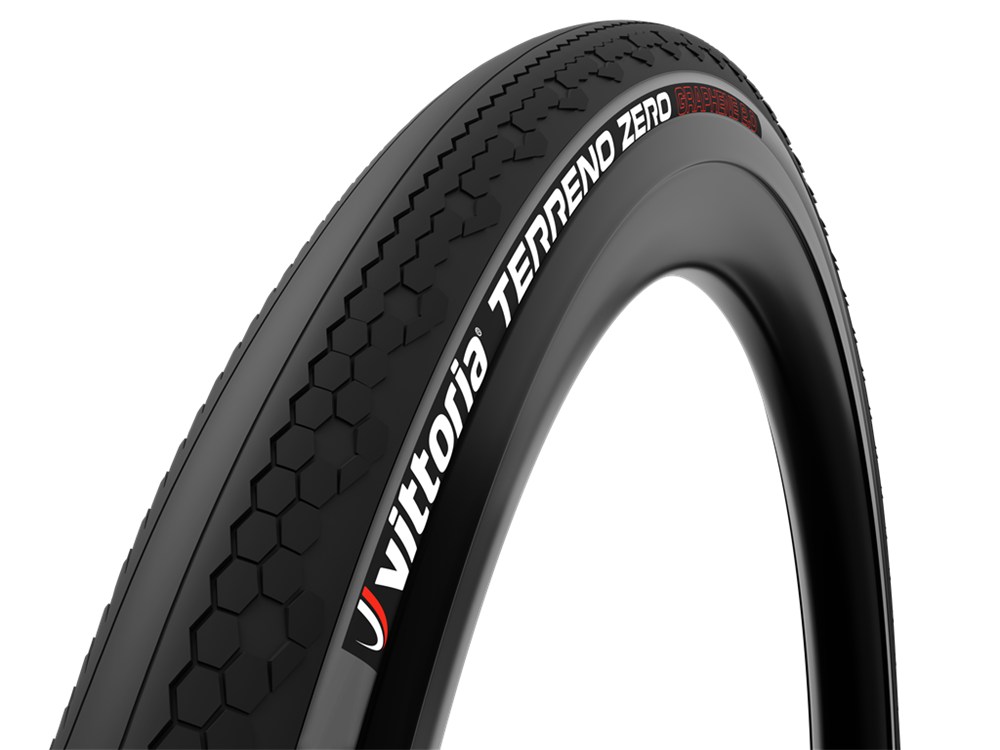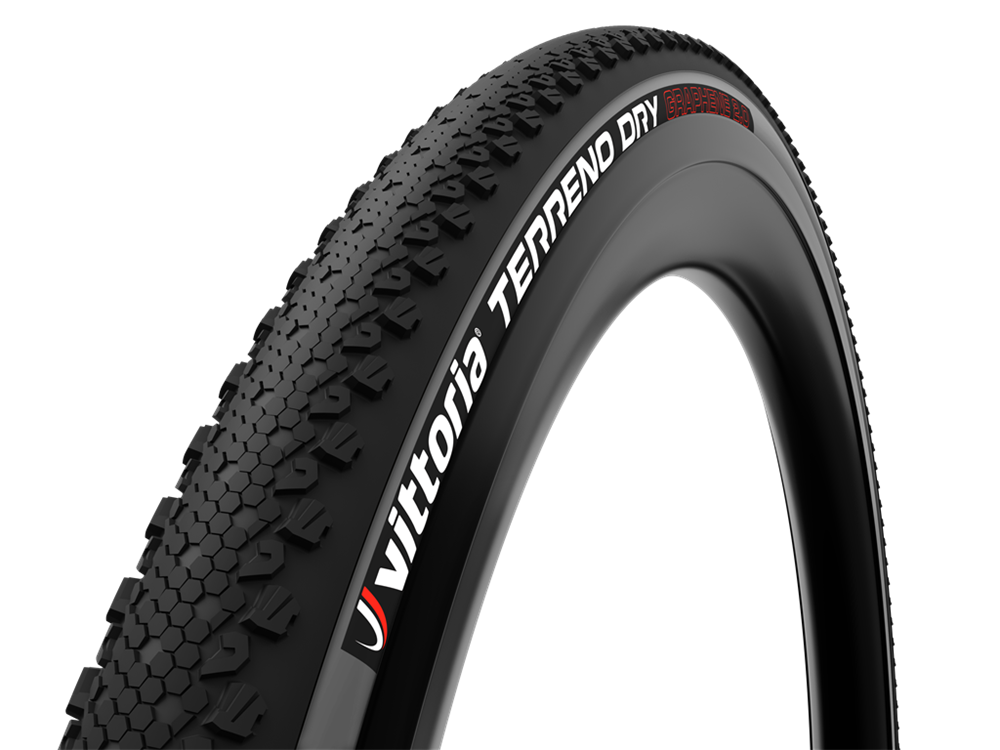 Now when it goes to winter- Non of the tires listed above are winter specific tires. Softer compounds are always a good idea to help maintain traction and this is what winter tires offer. You can even go ahead and use studded tires for extremes but our winters in Toronto vary a lot! Some years are cold and dry and the road is free of snow and ice and other years we see swinging temperatures that create slushy/icy dangerous shoulders. This is where the studded option is the way to go.
Just like a car's winter tires some winter cycling tires, utilize softer compounds and siping to give best traction in wet conditions. A great and popular choice in non-studded winter choices would be the Continental Top Contact Winter 2.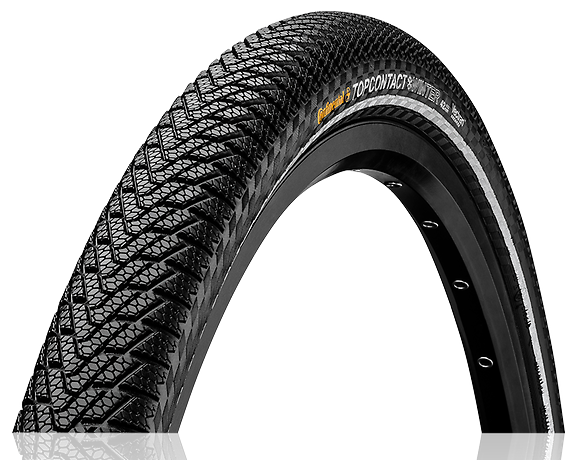 Lots of folks might be interested in trying out something with studs, and some folks opt to use 1 studded tire only. This can be in an attempt to keep rolling resistance low and aiming to be prepared for varied conditions but this can also be a reasonable way to cut cost. The Schwalbe Winter tire is a simplified winter tire with only 2 central rows of studs. Most winter cycling should be done avoiding extreme turning angles, so to keep it rubber side down- keep it upright, and watch your speed!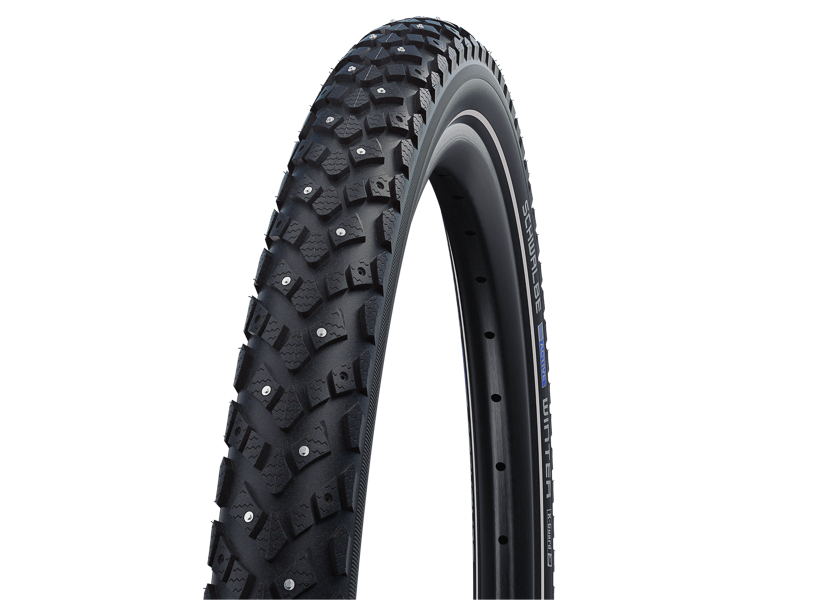 If you want a tire designed for full winter extremes- go with the tried and tested Schwalbe Marathon winter. 4 rows of studs- 2 central rows and 2 shoulder rows for maximum control while cornering. These tires are available in a huge range of sizes which is yet another reason these are one of the most popular choices for all season cyclists across the globe. Keen eyed readers will notice these look very similar to the GT365 in overall shape, utilising the "paddle style" or chevron shape which excels in loose and varied conditions.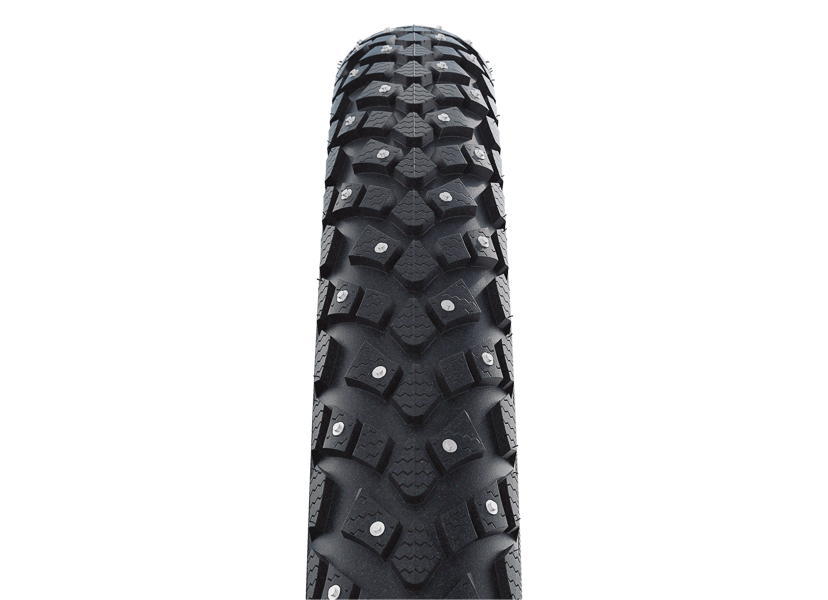 Editors Note: Studded tires should be ridden gently at first to break them in and aggressive braking should be avoided when you are doing your initial break in (and generally during most winter riding when possible). If proper care isn't followed these studs can fall out. Its quite common to lose a few here and there without any notable change in performance and if you wanted you can purchase replacement studs separately. Worth noting that studded tires will be a little loud and slower on dry payment and care must still be taken riding on man-hole covers or across streetcar tracks as the studs will not grip on steel!
Thanks for taking the time to read this far- I hope to see more folks out on their bikes again this fall and winter and feel free to hit me up for questions in the comments or swing by the shop! 
-Owen "Seriously Loves Talking Tires" Ardal