Here is a great trick for staying warm in the shoulder seasons!
Without a doubt my favourite piece of cycling clothing would be arm warmers- specifically wool ones.
If you are just getting started cycling in cool or colder conditions, layering is the most important way to stay comfortable. It will take a bit of a trial and error to find out whats works best to moderate your temperature, but I've never regretting having a little extra layer on a long ride "just in case".
Wool arm warmers might seem like an afterthought portion of a kit, but for years I have sworn by them for countless cool and cold weather rides.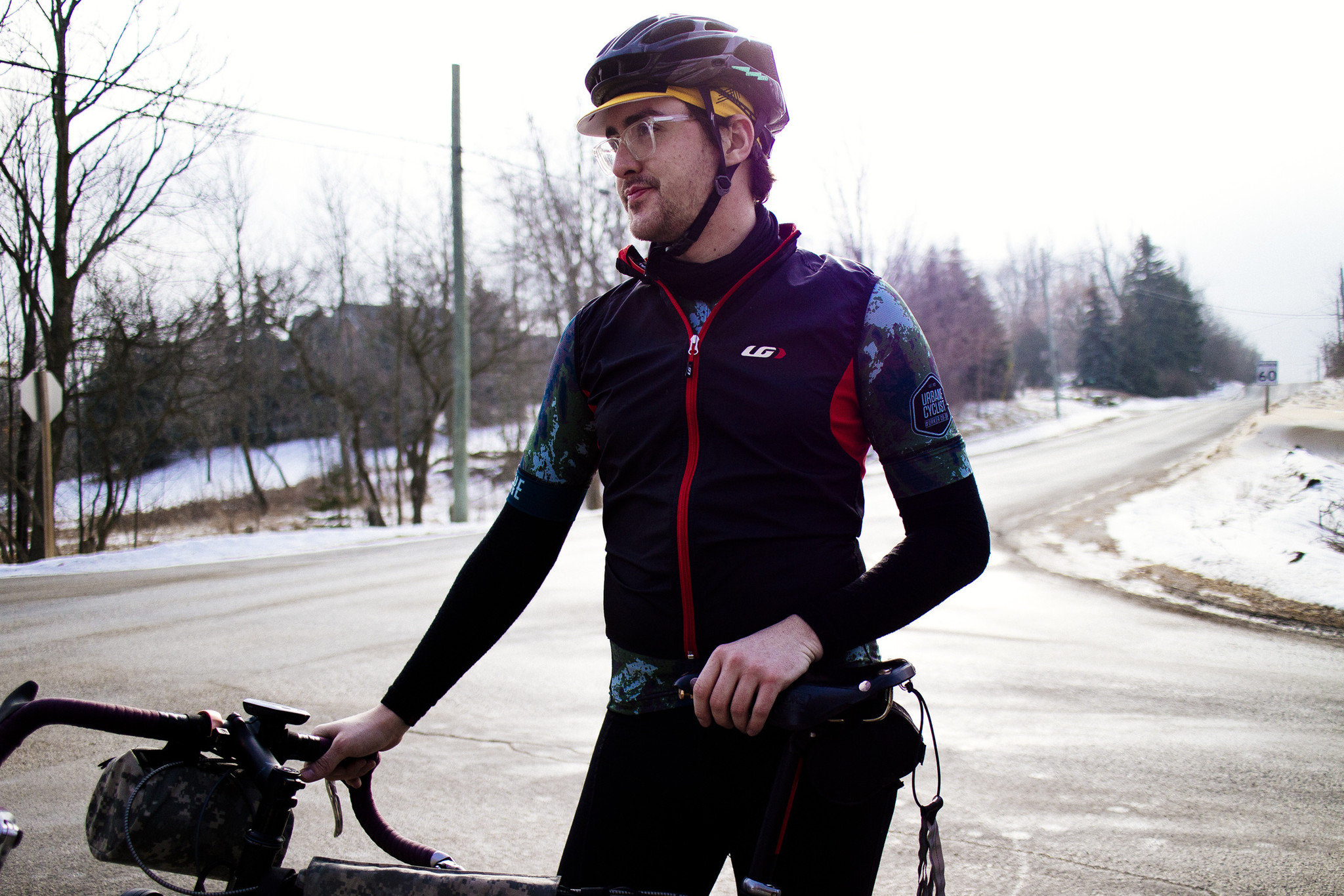 I've scoured all my hard drives to scrounge up every photo of myself wearing arm warmers (thanks Dave!)
So why specifically wool? Wool is moisture wicking so it will draw sweat away from your skin, its breathable so it will also dry relatively fast, and it even will maintain it's insulating properties even while wet. 
Although I don't tend to wear the full cycling gear like I did 5-6 years ago my arm warmers stay in almost constant rotation during colder conditions. I've lost count of how many times they made that difference of me being comfortable or cold while out on the bike, and since they are so small I never have an excuse to not bring them. Fall weather brings big swings in temperature throughout the day- a little wind, or cloud cover and all of a sudden its cold! But look at you- you brought arm warmers to the party. ಠ‿↼
I found a jersey with vest, and arm warmers good for most of fall, but would often include small windbreaker for cooler rides that could be added or removed throughout the day for a little more breath-ability. A light outer layer when combined with a thin wool inner base layer will benefit you much more then either of those two items individually.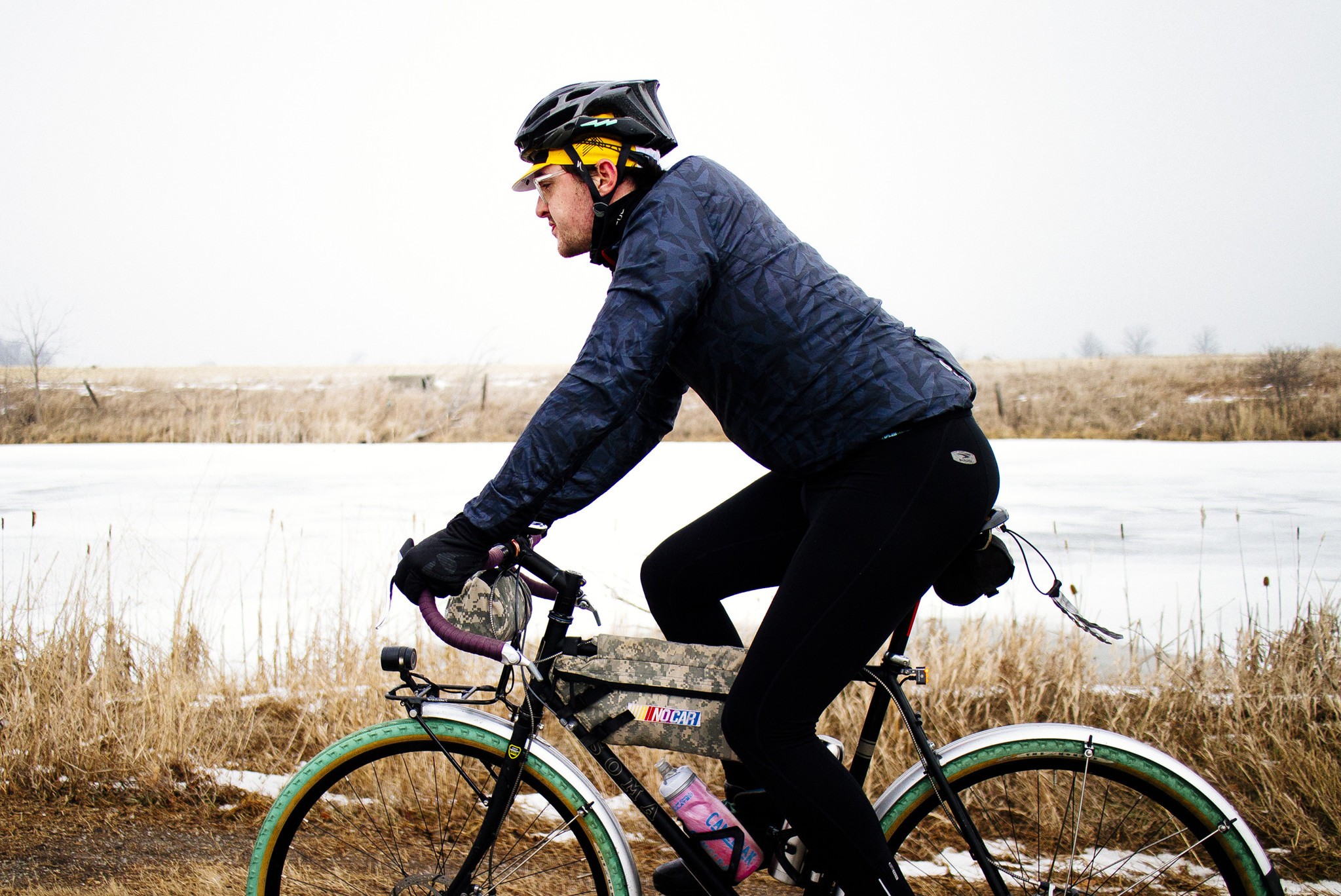 A "warm" winter ride ~2018- Thankfully I was layered up since that jacket would not cut it on it's own!
Winter 'fit here- insulated winter cycling boots, defeet socks, insulated tights, regular jersey, light vest, packable jacket, insulated gloves...and you guessed it- WOOL ARM WARMERS.
Nowadays I'm much more likely to be wearing just a big ol' wool sweater while I cycle in the fall.
But sometimes a tightly woven wool arm warmer does a much better job at cutting out the wind!
Double to wool - double the fun!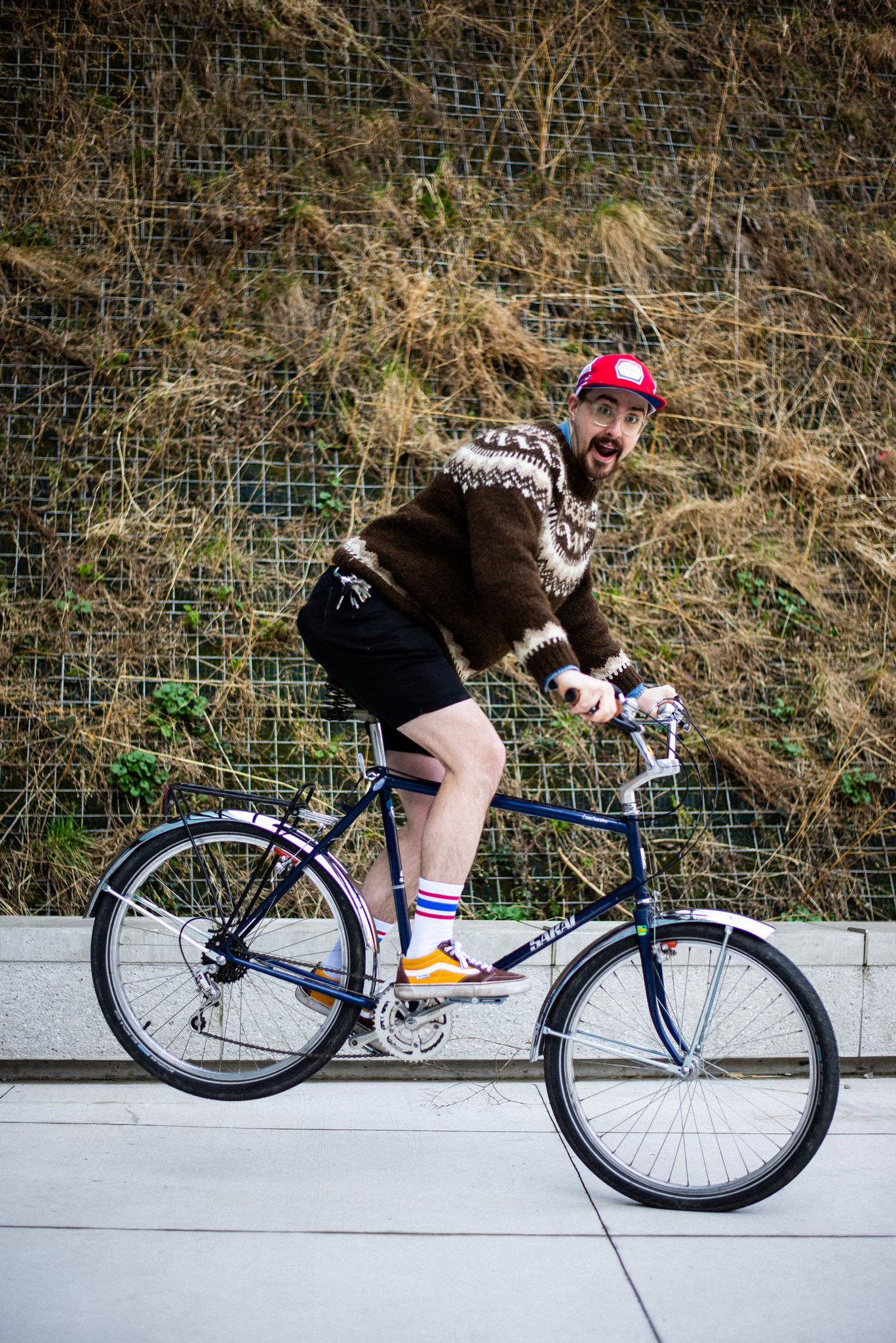 -Owen "Wooly" Ardal
Why do sheep want to get rid of their wool