Trailers, Childseats or Cargo bikes?! Where to start?
A big consideration for folks with kids is simply how to get from point A to point B with them on a bike! Toronto's traffic problem is not getting any better with construction season now in full swing. We all know by now a bike will often be the fastest (and by far the most pleasant) way to get around the city, but what is the BEST way to bring your kids along for the ride?
We have organized this overview based on size/weight of the kids starting from smaller kids and getting bigger as we go. 
This blog is LOADED with links so please click away on images etc. if you want to see what we have available and in stock for sale!
For many years, folks have favoured rear rack mounted childseats as a simple 1st step to bringing a child along for a ride. These are great but you'll want to consider a couple things when choosing this style of child seat on a traditional bike.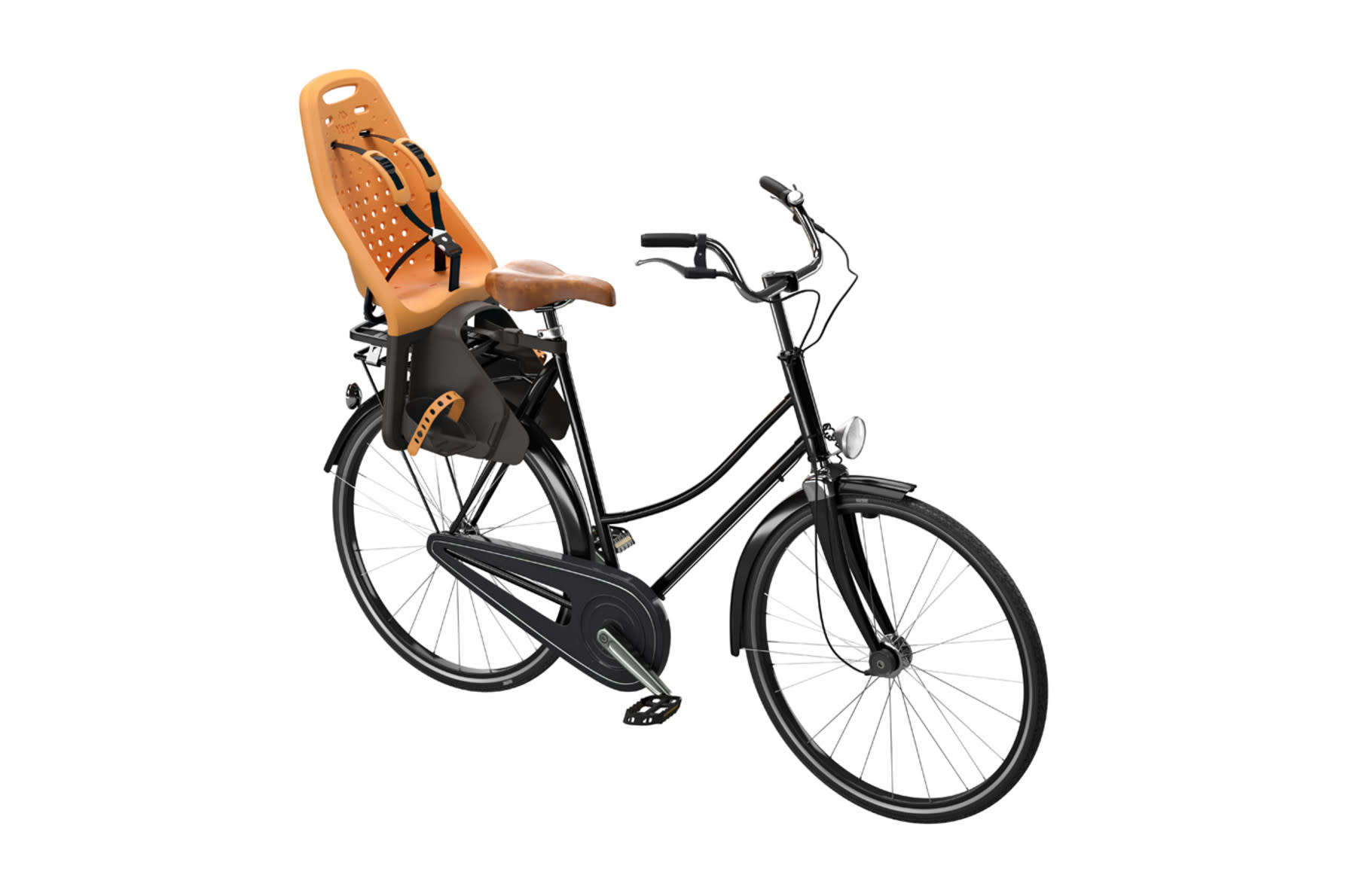 Weight limit of ~40-50 lbs
High center of gravity
Mounting the bike - can you step directly over your top tube while holding the bike upright with your child in it? This is another great reason to consider a step through bike design like the bike pictured above!)
Can your bike handle a kickstand? (also don't leave you child outside of arms reach while propped up on the kickstand... it's mainly to help stabilize the loading process.)
In the short term, while your kids are able to comfortably support themselves and are below the weight range, this is likely the simplest solution, assuming you have a suitable bike that works well with this setup already.
We favour rear mounted child seats like the Yepp, but they would require either a Yepp compatible rack or the addition of an adapter to make it work. We do not recommend frame clamping childseats as they can may damage your bike frame beyond repair.
*Many folks also ask us for front mounted seats, but often require you to steer around your kids making you bike harder to handle particularly for shorter riders (we do not stock any of these seats).*  
Now...The major downside of a childseat - what if you were using a rack to carry stuff and now your kid is taking up all your precious cargo space?
Often folks pivot to adding a front basket or front rack (when/if possible) but it's not nearly a replacement for the the capacity that most rear rack can typically handle.
What about trailers?
If have larger kids perhaps you want another passive way to haul them around with a little more cargo space (or perhaps you have 2 kids!) this is when many folks often consider using a bike trailer. Trailers are another good choice assuming you have the space to store it, and have a bike in good working order already. A basic but great option for a child trailer would be something like the Burley Bee - this comes in single or double variations (single max weight capacity is 75 lbs, double total capacity is 100 lbs). The Burley Bee is a "bike only trailer" option - as you spend more on Burley Trailers they might add nice features (like suspension) but also gain the ability to be multi-sport with the addition of various accessories!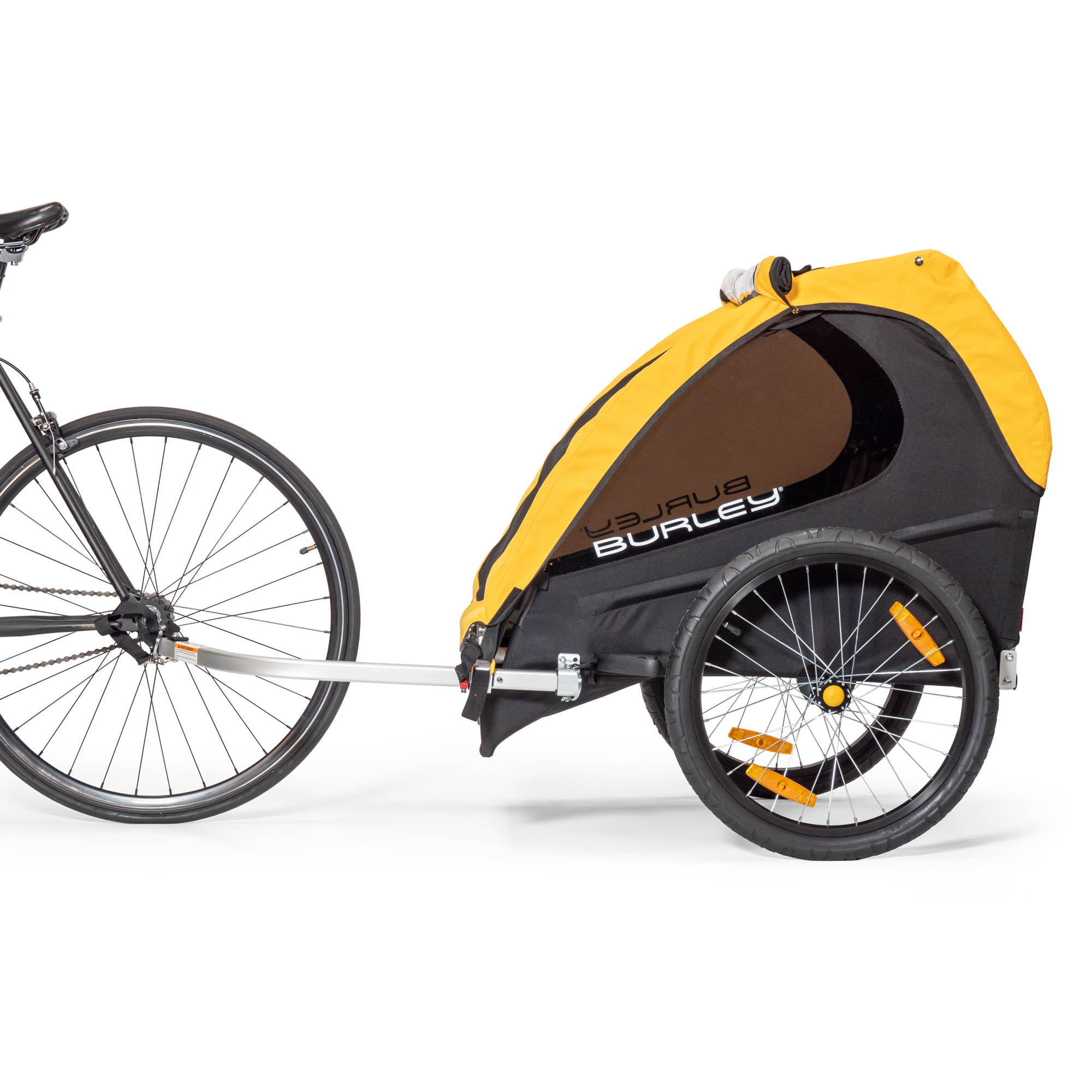 If you don't want to be dragging your kids around, you can also consider something like a Burley Kazoo- which is a great way to make your kids help! These are good for up to 85 lbs and perfect for school dropoffs or to be used as a jumping off point for kids working up to longer rides etc. No more freeloading passengers - they've got to pay their way via pedal power! Of course... they can still coast while you pedal so you may have to work your parental magic to encourage them to help you.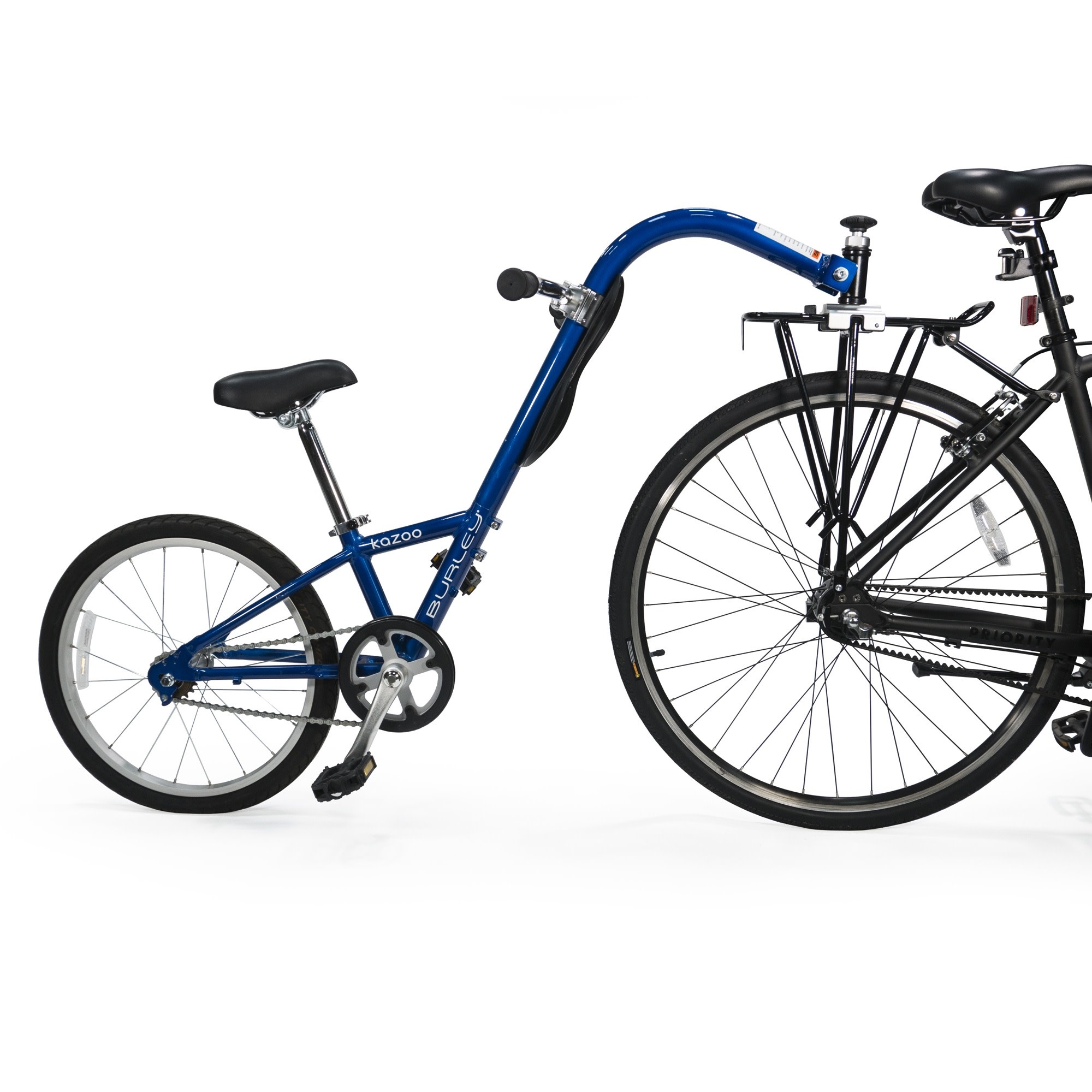 If you do not have a bike in good working order...
You may want to consider a compact cargo bike - something like a Yuba Kombi (good for up to 2 kids) or a Tern Short Haul (good for a single child) might be a good counter point if you are already in need of a childseat/bike/trailer over the next few years. When comparing overall space and hauling potential both these bikes both punch well above their weight. We did a little video directly comparing both of these models if you want to learn more. They both have pedal assist counterparts if you want to consider that route (and if you are hauling 2 kids I would encourage it!). The video below (and this blog post) also explains some of the nuance regarding Max Gross Vehicle Weight (MGVW) as it pertains to these cargo bikes and the general guidelines. 
A big plus with these type of models is they have a lower center of gravity, a longer wheelbase and lower standover height making them much easier to handle (and solve the all of the issues with child seats on traditional bikes), particularly if you are a smaller rider trying to haul some serious cargo! *A good rule of thumb is you don't want to try hauling more then 80% of your body weight.* Another good reason to consider this type of bike is that you can share it within a family. All the cargo models we stock are designed to have a big range of rider heights and are quick to to adjust with a quick-release seatpost, plus they can be adapted to handle your kids as they grow. 
If you are thinking about the long game and all the variable ways to carry kids in the long term - cargo bikes are only increasing in popularity because they aren't JUST for kids. Even if your kids grow past the point of riding on the bike with you, a cargo bike is still a super versatile and capable hauling machine - perfect for growing family sized grocery runs! If you need a functional bike AND ways to carry kids or gear this might be the most cost effective and practical solution. 
One of our most popular pedal assist models currently is the Tern GSD, which is one of the most capable bikes in the smallest packages and is not only a great car alternative but many of our customers have chosen to use it as a car replacement!
If you don't know what's right for you, feel free to book a sales consultation on our website or drop by the shop to chat or to do some test rides!
Happy hauling
-Owen