We put together a handy "brake" down to teach you all the basics about disc brakes!
One of the most commonly asked questions we get is "what is the difference between the B01S pad shape and the B05S shape - and what about the B03S shape?!"
The answer is actually simple! They are all the same shape! This is one of Shimano's most standard pad shapes and because the B01S and B03S are no longer in production, the newest pad in the lineage is called the B05S. The updated pad has a new and improved longer wearing compound, and uses the same identical shape as the first two in the lineage. If you previously used B01S or B03S brake pads, your brake calipers are compatible with the B05S and that is what you should now be using!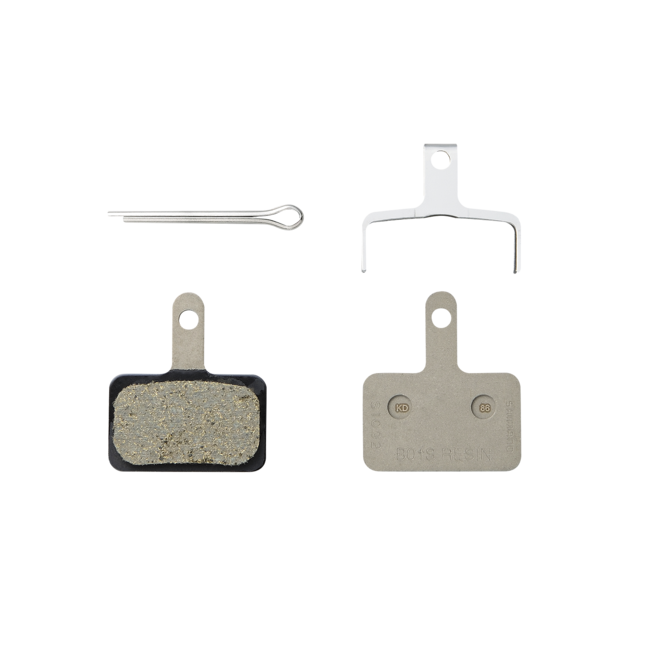 But JUST because you have a Shimano brake caliper, this doesn't mean you are stuck using Shimano pads only!
Kool Stop makes great equivalent pads in the same shape! They also have an excellent compound, and the shape is compatible with any brake caliper using the B01S/B03S/B05S shape, and any rotor that requires resin compounds specifically. Compared to metal pads, the resin compound is quiet, generates less heat, and offers better brake modulation (no sudden stops!). The only compromise? Resin has a shorter lifespan than metal, especially under wet conditions.
This question about the difference between the different brake pads inspired us to create an in-depth video describing many details and nuances about disc brakes. We cover just about all the basics you need to know when shopping for disc brakes and disc brake parts and it's all broken up into easy to review chapters for you! We hope you learn something new, and feel free to shoot us any additional questions down in the comment section!