Whether you ride on trail or just on the street- this is one of the best upgrades to your setup!
Five Ten was initially a producer of mountain climbing shoes which used such grippy rubber compounds they became know as the benchmark in the climbing and bouldering industry for their superb grip!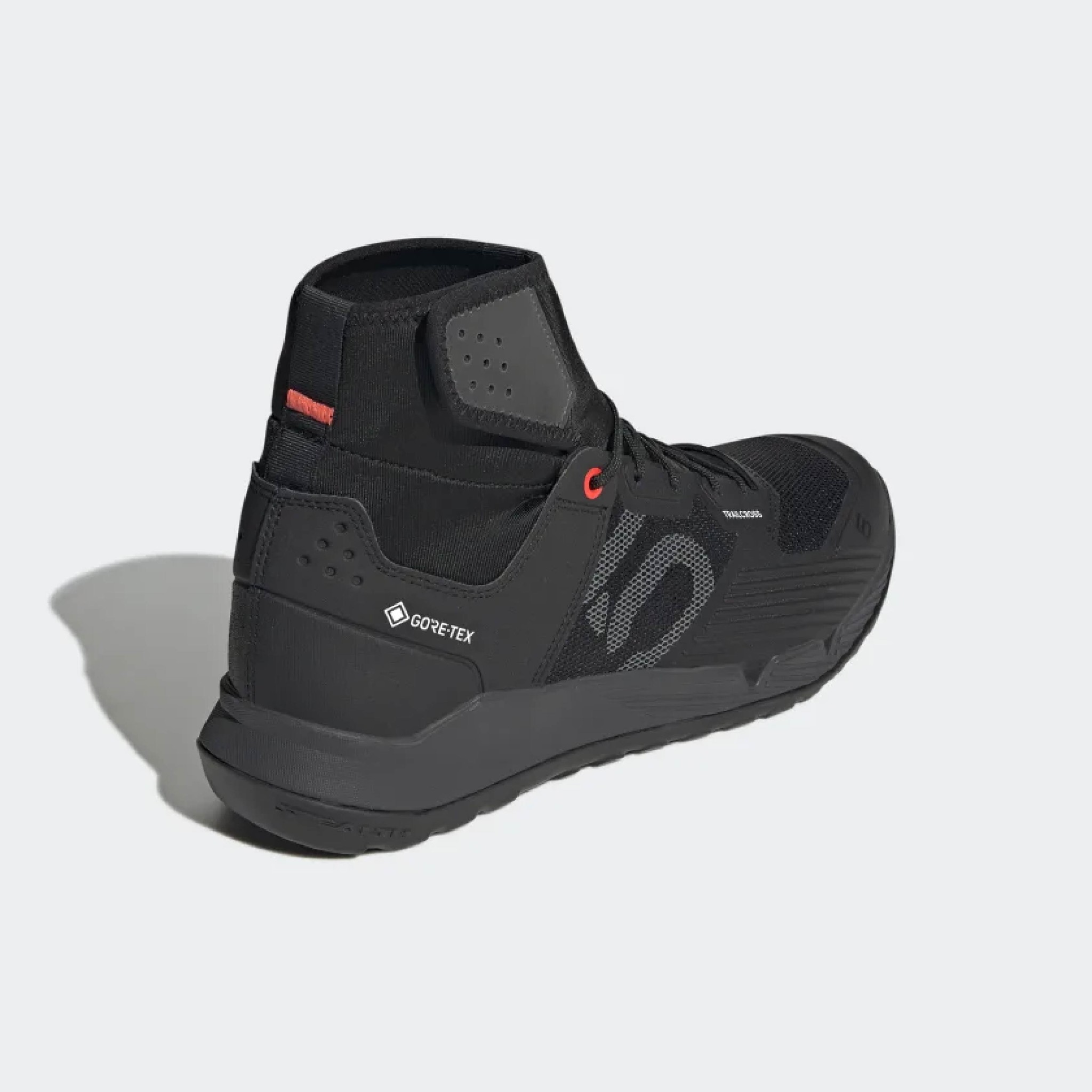 It's no surprise that once Five Ten began producing Mountain Bike shoes, that their success continued in this field.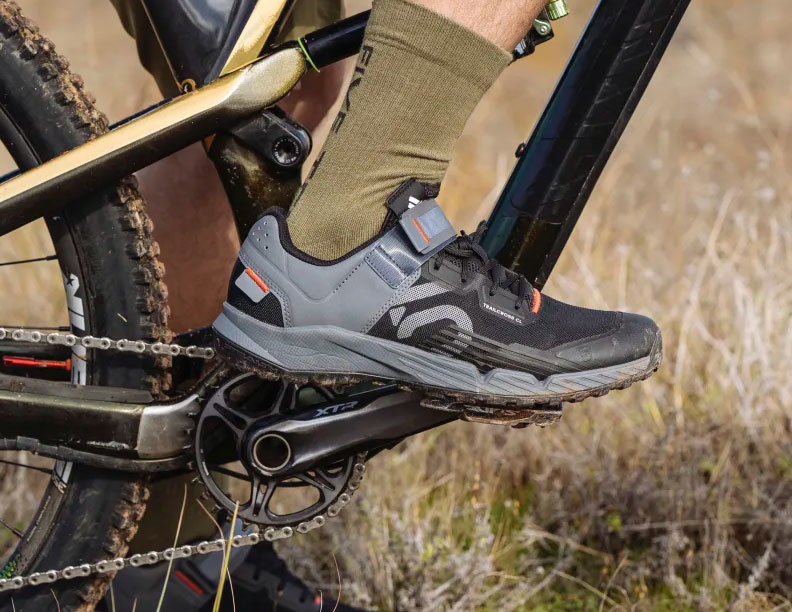 In 2011 Adidas group purchased Five Ten, which is why we know see this awesome collaborative range between Adidas and Five Ten today. Breaking away from the more traditional "skate shoe" style, Adidas has helped develop this line that is not only super practical and grippy but also very stylish and modern! Sleek but solid. We can't wait to get these shoes in the shop!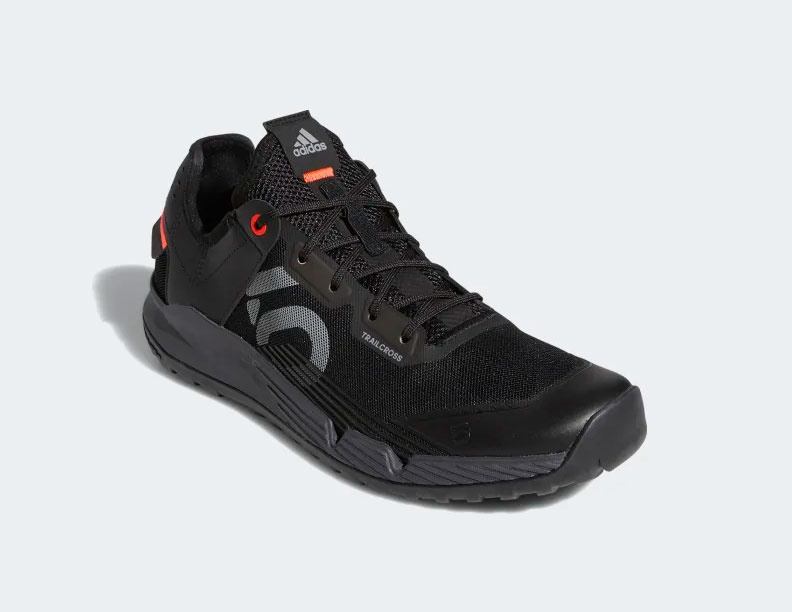 Now lets get one thing clear: NOT ALL BIKE SHOES NEED CLEATS!
Five Ten is best known for "Flat" pedal shoes- so there is no cleat/spring/bolted interface holding the shoe on the pedal. But don't fret, they also make Clipless compatible shoes too.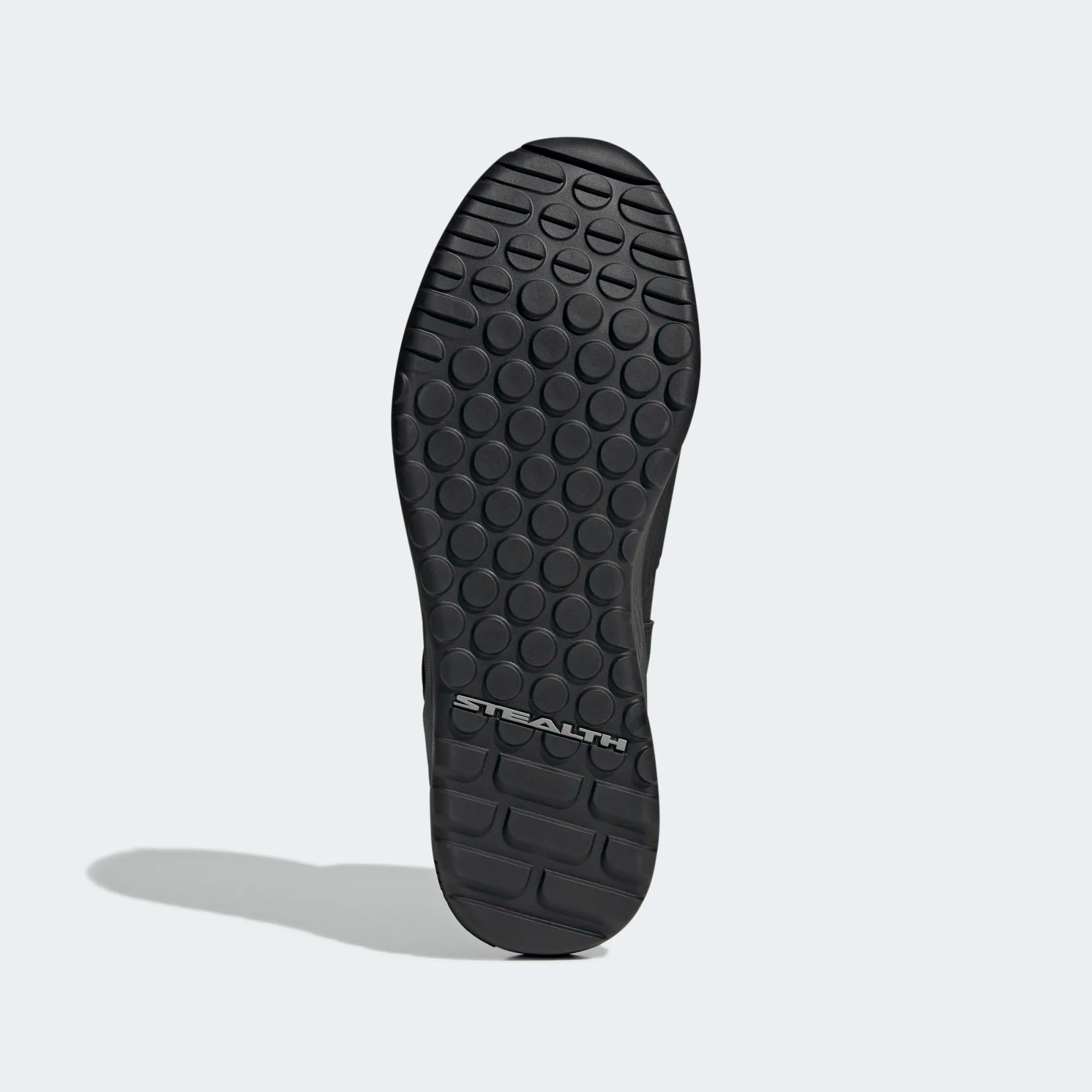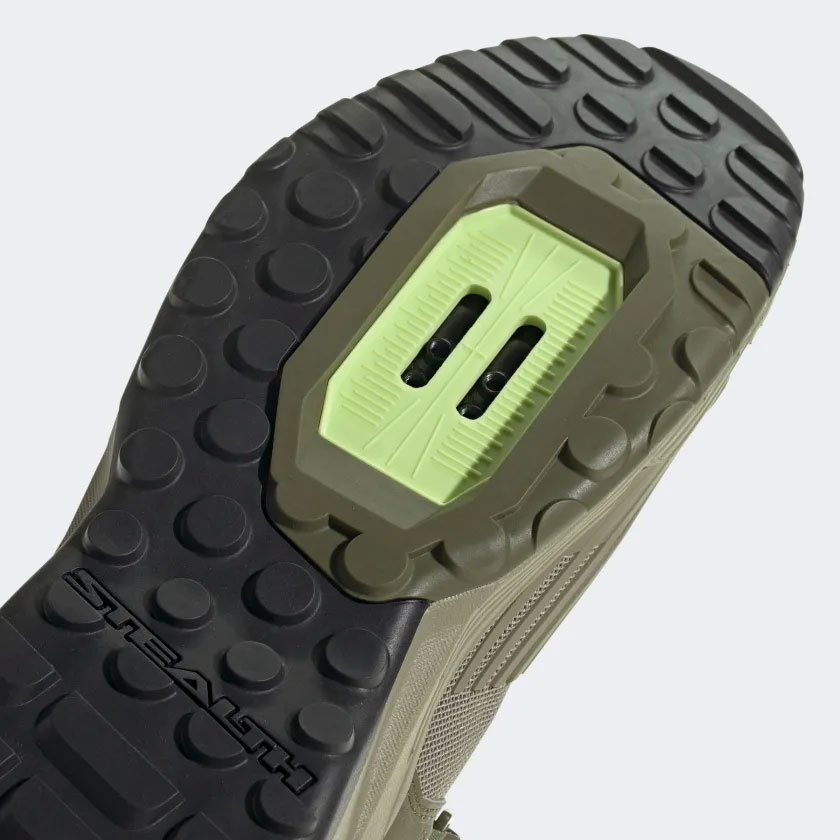 Now you might be thinking- What's wrong with just regular sneakers!? 
It's important to look at the complete package when choosing components and adjusting for fit- consider your contact points!
Saddle - Grips - Pedals -> YOUR SHOES ARE RIGHT THERE ON YOUR PEDALS!
Better shoes means better support, and this can help drastically with overall comfort and alignment. Most importantly good grip means you don't need to worry about staying put, by both locking down your heel to reduce friction inside the shoe, but getting a solid grip on your pedals.
While we might not be considered a "mountain bike shop"- many products designed For mountain biking are centered around comfort, durability and utility are pushed to their logical and extreme limits through mountain biking thus making them exceptional for touring, recreational and commuting cyclists - our core clientele. Maybe you don't want to "clip in" but you want the enhanced comfort, get better power transfer and look good? Maybe these shoes are just right for you!
COMING SOON!
HAVE ARRIVED!
*Editors note for clarity* The language around "Clipless" or "Clip-in" pedals is a little confusing so here's a little cheat sheet. 
"Flat pedal" meaning regular pedals- no foot retention system required (although you CAN add something like a YNOT nylon pedal strap to these sometimes)
"Clips"/"Clips and Straps"/"Toe Cages" would be the cage around the toes and attached straps to hold feet securely onto the pedal via what is effectively a little belt system to tighten around your foot
"Clipless"...this is the broad term for a shoe/pedal systems that use a spring system to allow the foot to be locked onto the pedal. The term "clipless" meaning there are no "clips and straps" to get tangled up in. 
Yes, this is silly and confusing! 
-Owen